Are you ready to experience the ultimate tropical paradise? Bali, a land of enchantment, beckons with its promise of lush landscapes, vibrant culture, and awe-inspiring beaches that will leave you spellbound.
Envision the Allure of Bali's Shores
Take a moment to visualize the sheer splendor of Bali's coastline, where the horizon stretches endlessly, inviting you to explore a diverse range of beach experiences. From the heart-pounding excitement of catching thrilling waves to the lap of pure luxury in Seminyak and the wholesome family fun of Nusa Dua, Bali's beaches have it all. Now, ask yourself, have you truly uncovered the very best that Bali has to offer?
Prepare for a Deep Dive into Kuta Beach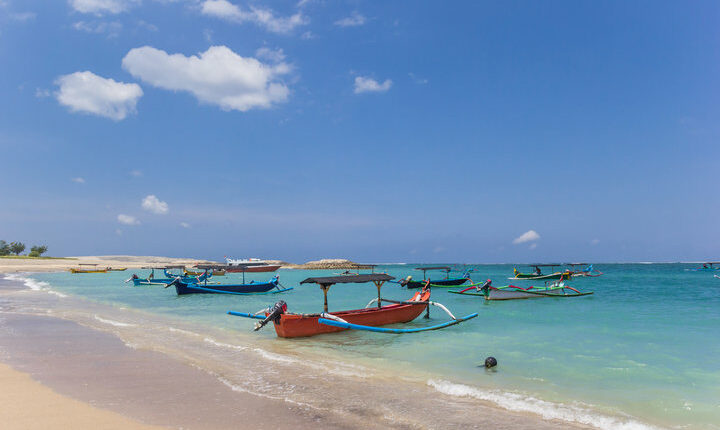 Let's plunge headfirst into the captivating realm of Kuta Beach. This legendary surfer's haven calls out to those who crave the pulse of the waves and the exhilaration of adventure. Regardless of your surfing proficiency, whether you're a daring novice or a seasoned expert, rest assured, Kuta's waves are nothing short of legendary. With the added confidence of local surf schools, we promise you an extraordinary aquatic adventure that will leave you breathless.
Beyond Surfing: A Cultural Treasure Trove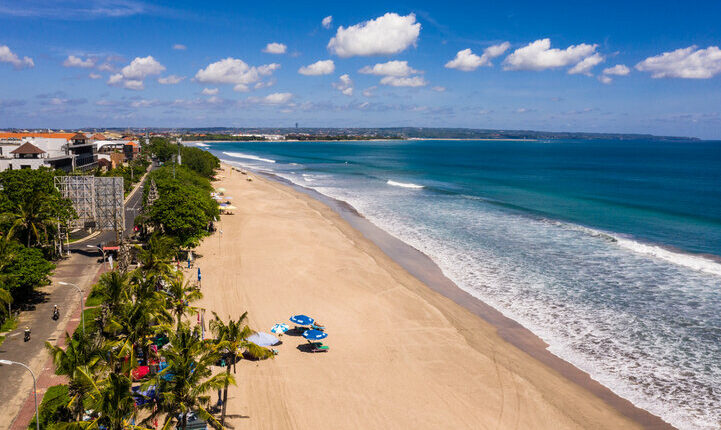 Yet, Kuta is more than just a surfers' haven; it's a cultural treasure trove waiting to be explored. Along the beach, you'll discover charming beachside shacks serving up tantalizing Indonesian cuisine and thirst-quenching coconuts. The air is infused with the aroma of sizzling seafood, while the melodic tunes of buskers and street performers create an enchanting ambiance that transforms every stroll into an unforgettable memory.
Venture Beyond the Waves: The Vibrant Poppies Lane District
But the magic of Kuta extends far beyond the surf. Venture into the bustling district of Poppies Lane, where art shops, mesmerizing street art, and a thriving nightlife scene beckon adventurers and party enthusiasts alike. It's a realm where every nook and cranny holds captivating stories, and every moment becomes a vibrant, cherished memory.
Now, Shift Your Gaze to Seminyak Beach: Where Luxury Knows No Bounds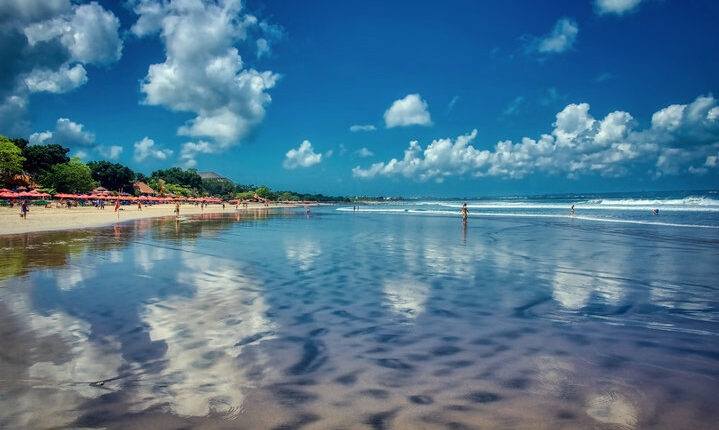 Allow us to steer your gaze toward Seminyak Beach, the epitome of lavishness and leisure. Here, opulent resorts, beachfront villas, and five-star sanctuaries redefine the very essence of indulgence, crafting an ideal setting for your Bali escapade.
Imagine Waking Up in Paradise
Visualize the luxury of waking up to the serene melody of waves caressing the shoreline just beyond your beachfront villa. Picture yourself lounging by an infinity pool, where the boundaries between the pool and the ocean blur seamlessly. These accommodations are meticulously designed to envelop you in a cocoon of comfort and style, ensuring that your Bali experience transcends the ordinary and ventures into the extraordinary.
Culinary Delights and Beachfront Bliss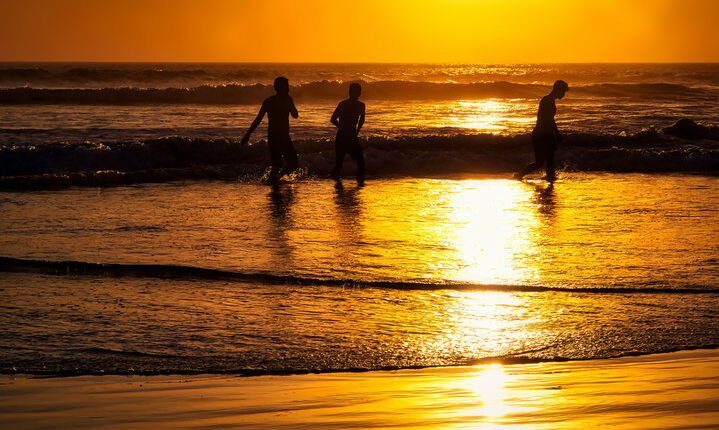 As the day transitions into the evening, the culinary scene in Seminyak unfolds, promising an enticing odyssey through the flavors of Indonesian and international cuisine. Seminyak's beach clubs, including the illustrious Potato Head and Ku De Ta, elevate your evenings with unforgettable sunsets, signature cocktails, and world-class DJs. It's an atmosphere of sheer extravagance that awaits.
Retail Therapy in Paradise
Should your soul yearn for more, Seminyak extends an invitation to indulge in retail therapy. Explore charming streets adorned with boutique stores, art galleries, and chic designer outlets. Whether you seek traditional Balinese crafts, fashion-forward clothing, or exquisite artwork, Seminyak's shopping scene caters to every discerning taste.
Cherish the Sunset Moments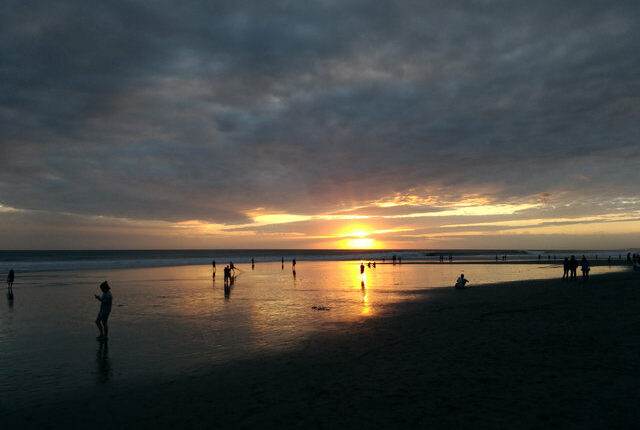 As the day gracefully draws to a close, seize the opportunity to savor the moment with sunset cocktails at one of Seminyak's renowned beachfront infinity pools. Picture yourself in pure bliss as you witness the sun's fiery descent into the tranquil embrace of the Indian Ocean, an epitome of Bali's irresistible charm.
Stay Tuned for More Balinese Adventures
Stay tuned for part two of our Bali beach exploration, where we unveil the family-friendly allure of Nusa Dua Beach and uncover its well-kept secrets. The Land of the Gods beckons with even more beachfront adventures that promise to leave an indelible mark on your soul.