Jakarta, Indonesianpost.com – Indonesia has garnered global military acclaim by successfully persuading the United States (US) and China to send their warships to the multinational naval exercise, Komodo 2023, which commenced in Indonesia on Monday (5/6/2023). This achievement comes despite the heightened tension between the two armed forces due to recent incidents in the Taiwan Strait.
According to the Straits Times report, Washington and Beijing are engaged in fierce competition in diplomacy, military, technology, and economics. The latest incident involved a Chinese guided-missile destroyer cutting across the path of a US guided-missile destroyer in the Taiwan Strait a few days ago.
The US military has been ramping up its operations in the Asia-Pacific region to counter China's increasing aggression, which has recently conducted several military exercises near Taiwan.
However, both nations have sent their warships to the Multinational Naval Exercise 2023 (MNEK), organized by Indonesia in the waters east of Sulawesi Island, starting from Monday until Thursday.
As reported by Kompas, the participating navies of 36 countries including the US, Australia, Brazil, Brunei Darussalam, Bangladesh, Cambodia, Canada, China, Chile, Fiji, India, England, Japan, Kenya, South Korea, Malaysia, Myanmar, New Zealand, the Netherlands, Oman, the Philippines, Pakistan, France, Papua New Guinea, Qatar, Singapore, Sri Lanka, Spain, Russia, Thailand, Turkey, East Timor, England, and Vietnam.
The participants will engage in various activities, including Ice Breaking, International Fleet Review, International Maritime Security Symposium, Admiral Lunch, Bilateral Meetings, and Maritime Exhibitions.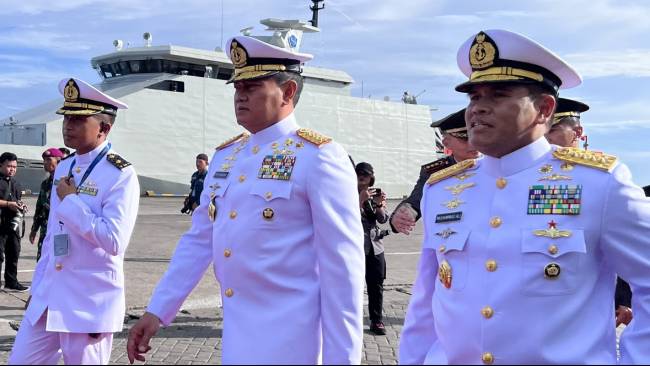 At the opening ceremony, a number of attractions were held, including Bonanza aircraft displays, Sukhoi fighter jet formations, parachute jumps, and a colossal dance performance.
Chief of Naval Staff Admiral Muhammad Ali stated that the Multilateral Naval Exercise Komodo (MNEK) is held regularly every two years.
"This year's MNEK is the fourth edition after being postponed due to Covid-19. The first MNEK was held in 2014 in Batam, followed by the 2016 edition in Padang, and the third MNEK took place in Lombok in 2018," he said.
During the opening of the event, the Commander-in-Chief and several naval leaders from various countries observed the joint exercises in the Makassar Strait using the KRI Bung Karno-369. Indonesia deployed 14 naval vessels for the joint exercises, while only 10 out of 36 countries sent a total of 17 warships.
The US Navy sent a littoral combat ship for the exercise, according to a spokesperson from the US Embassy in Jakarta as quoted by the Straits Times on Sunday (4/6/2023).
This exercise will allow the US to "join countries with similar views, allies, and partners to work together in addressing common challenges" such as disaster response and humanitarian efforts, the spokesperson said.
The Chinese Ministry of Defense stated last week that they had sent an advanced destroyer and an advanced frigate in response to an invitation from the Indonesian Navy.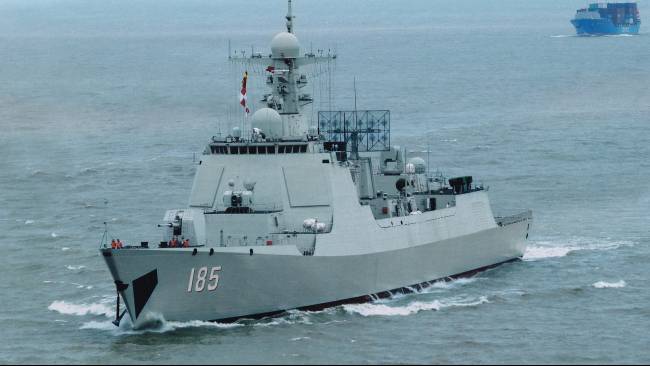 Australia and Russia are also expected to send warships in accordance with Indonesia's military list.
Indonesian officials stated that there will be 17 foreign ships participating in this exercise, which will focus on non-military operations with key allies.
"MNEK is a non-war exercise that prioritizes maritime cooperation in this region," said Indonesian Navy spokesperson I Made Wira Hady in a statement.
Washington and Beijing have been engaged in fierce disputes this year over several issues in the Asia-Pacific, including Taiwan, which China considers a rebellious province that must be reunified, by force if necessary.
They have also been involved in diplomatic disputes regarding island nations in the Pacific. Tensions escalated when a suspected Chinese spy balloon crossed over the United States before being shot down.
US Secretary of Defense Lloyd Austin stated during a defense meeting in Singapore last week that both countries need to restart dialogue to avoid "misunderstandings" that could lead to conflict.
Beijing declined the invitation to meet with the US Secretary of Defense on the sidelines of the meeting.
As reported by Kompas.id on Monday (5/6/2023), the non-war joint exercise, Multilateral Naval Exercise Komodo 2023, is being held in Makassar, South Sulawesi.
The navies of 36 countries are participating in the exercise center in the Makassar Strait, focusing on maritime cooperation in the regional area, disaster response, and humanitarian operations. The Indonesian Navy hopes that this military exercise will strengthen cooperation between the Indonesian Navy and the navies of friendly nations.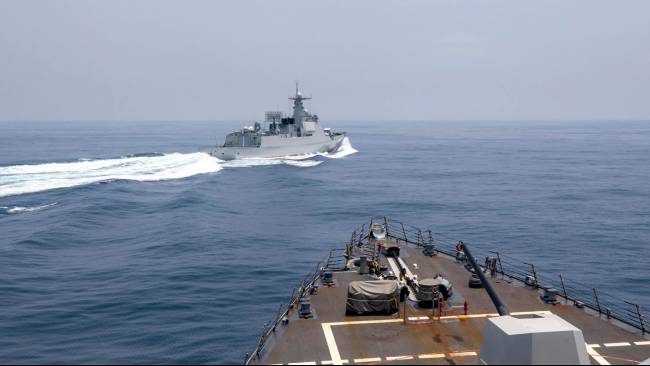 The event themed "Partnership To Recover and To Rise Stronger" was opened by the Commander of the Indonesian National Armed Forces, Admiral Yudo Margono, at Soekarno-Hatta Port, Makassar, on Monday (5/6/2023). According to the plan, the event will continue until Wednesday (7/6/2023).
"This activity is aimed at strengthening naval diplomacy, and I believe it should be nurtured continuously. Besides serving as a diplomatic platform, this event is also for cooperation in maintaining stability and security in our maritime region, which shares borders with 10 countries. Therefore, we must also establish good cooperation through activities like this," said the Commander of the Indonesian National Armed Forces.
Yudo Margono stated that since it is not a combat exercise, the focus of the activities is on disaster relief and humanitarian assistance. "So, it's not a combat exercise. Although warships are also tasked with combat training, in MNEK, starting from the first MNEK, we agreed to focus more on disaster relief and humanitarian assistance," he said.