Different Stance of NTB Governor, PKS Cadre who Supports AHY as Anies' Vice President
Jakarta, Indonesianpost.com – The Governor of West Nusa Tenggara (NTB) and PKS cadre Zulkieflimansyah has a different stance regarding his support for Anies Baswedan's running mate. Instead of supporting the PKS cadre as his running mate, Zulkieflimansyah supports the Chairman of the Democratic Party, Agus Harimurti Yudhoyono (AHY), to become Anies's running mate.
It should be noted that PKS DPP has nominated former Governor of West Java, Ahmad Heryawan, to be Anies's running mate. The name will also be brought to the 'Koalisi Perubahan' (Coalition of Change).
Read also: Median Survey on Facebook: Prabowo is the top presidential candidate, followed by Ganjar and Anies
Zulkieflimansyah has his own view regarding the choice of a presidential candidate. He believes that the majority of NTB's people support AHY.
"According to us in PKS NTB, the one who is suitable to accompany Anies is AHY. NTB has relatively many and the majority of Anies's supporters," said Zulkieflimansyah on Monday (27/2/2023).
Zulkieflimansyah revealed his reason for choosing AHY as Anies's running mate, namely to make the Coalition of Change's voice solid and win the 2024 Presidential Election.
"NasDem, PKS, and Demokrat have joined. If Demokrat doesn't participate, then we cannot win many votes," he explained.
Zulkieflimansyah ensured that PKS NTB would not force itself to nominate a vice presidential candidate. He stressed that his party would accept whoever Anies's choice for a running mate is.
"Let's prepare the vehicle. According to us, PKS will accept anyone as the running mate. But rationally, I choose AHY," he said firmly.
Read also: Median's survey on vice-presidential candidates via Facebook: Ridwan Kamil comes out on top followed by AHY-Sandiaga
Zulkieflimansyah also hoped that the three parties in the Coalition of Change would give full support to AHY to accompany Anies.
"We haven't seen that yet from the Coalition of Change. We'll see," he said.
PKS's Response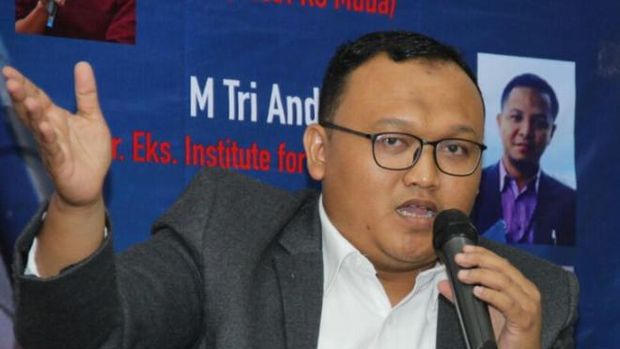 PKS spokesperson Muhammad Kholid does not question Zulkieflimansyah's stance, which differs from the party's central leadership. He considers it a personal preference.
"Zulkieflimansyah's statement is a personal preference, so it's not a problem," said PKS spokesperson Muhammad Kholid to reporters on Tuesday (2/28/2023).
Kholid also praised AHY as a young, intelligent, and energetic figure. He referred to AHY as a friend of PKS.
Read also: Black Peci Worn by Anies, PKS Origin, During Presidential Candidacy Declaration
"It's all good, there's no problem. Mas AHY is a young, intelligent, and energetic leader and the leader of one of the influential political parties in this country. We respect him as a friend of PKS," he said.
PKS has left the choice of a vice presidential candidate to Anies Baswedan, of course, with the criteria for the running mate agreed upon by the coalition team.
"Regarding the vice president, PKS's stance is to give the candidate the authority to choose the best one according to the criteria agreed upon by the presidential candidate and the coalition team," he said.
Democratic Party Appreciation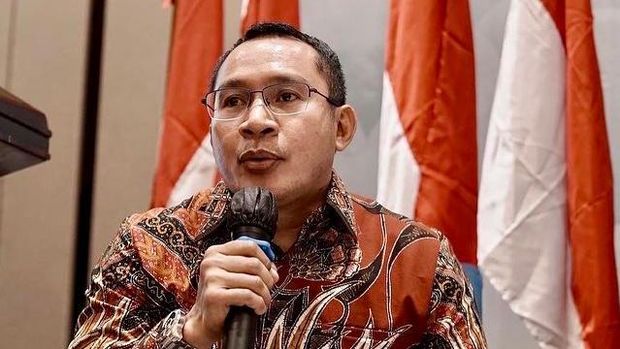 The Democratic Party appreciates the support from the PKS. The Democratic Party considers this support to be a strong foundation with the presented criteria.
"We appreciate the aspirations expressed by the Governor of NTB who is also a PKS cadre, Mr. Zulkieflimansyah. These aspirations have a strong foundation, which is very suitable with the presented criteria," said Deputy of Bappilu (Organization and Political Education) of the Democratic Party, Kamhar Lakumani, to journalists on Tuesday (28/2/2023).
Read also: Ridwan Kamil, Sandiaga Uno, and Erick Thohir are the top three candidates for Vice President
Kamhar emphasized that Anies Baswedan has similarities with the vision promoted by AHY. Kamhar mentioned that there are at least five of AHY's visions that are in line with Anies.
"Mas Anies as a running mate in the upcoming 2024 Presidential Election has several important qualities. Firstly, he has significant contributions to winning. Secondly, he strengthens the coalition for change. Thirdly, he can help to effectively run the government. Fourthly, he has the same struggle platform as a pair that offers change and improvement. Fifthly, he has compatible chemistry, thus forming a strong team," said Kamhar.
"This is in line with the criteria conveyed by Mas Ketum (Chairman) AHY at the Democratic Party National Working Meeting in September 2022," he added.
However, Kamhar handed over the decision regarding the vice presidential candidate to Anies as a presidential candidate supported by the candidate 'Coalition for Change' parties, namely NasDem, the Democratic Party, and the PKS. Kamhar also mentioned several survey results that showed that the electability of the Anies-AHY pair is often at the top.
"The Democratic Party fully entrusts the matter of a vice presidential candidate to Mas Anies. However, this aspiration is also in line with the aspirations of most of the people reflected in various survey results, with Anies-AHY as the top pair," he said.